...................


.....New Zealand [Summer 2007]

_______________________________________________________________________________________________
stratosphere: 22.08.07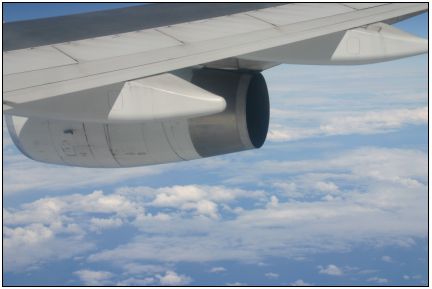 ….




….

New Zealand is but a few hours away. We are currently in transit about the north-eastern top of Australia, the plane tracing a gentle arc towards Auckland. Despite our best efforts to sleep – contorting our bodies clumsily around luggage, arm rests, stray limbs – we remain alert (and somewhat irritable). R is pressing her face to the glass, scouring the night sky for movement.

I am about to discover how great is my attachment to my country. My time in Cambridge revealed little affection for Warley, even my family home – and I suspect any national allegiance to be even more scant. And yet I have never been cut so adrift as now, never immersed so completely in another culture.

..A passenger has been taken ill, and so we are to divert to Cairns Airport. An announcement has just been made by the cabin crew (almost forty minutes after a request for doctors on board to make themselves known). With the airport over half-an-hour away, it is to be hoped that this person is not in immediate danger, but obviously the crew have disclosed little.

[A nervous flyer, planes have always felt leaden, extraordinarily clumsy – the slightest turbulence suggesting an imminent nosedive – and so it was something of a shock to be reminded of our body's far greater vulnerability.]

….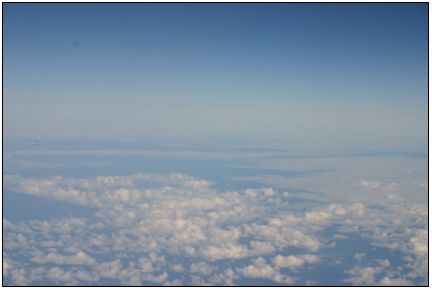 ….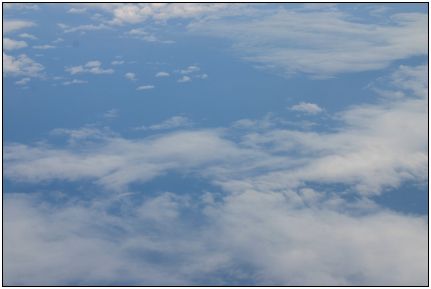 ….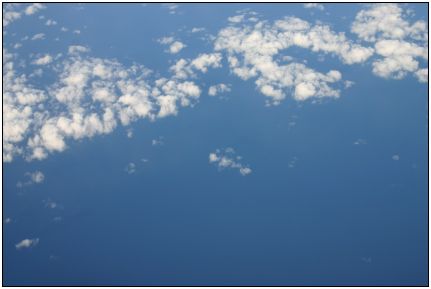 ….

airborne: 22.08.07

The blood stemmed, it seems the passenger is now in good health. We will arrive in Auckland too late for our connecting flight, though recompense has arrived with the sight of the Great Barrier Reef and the blue of the Pacific. (Spent several minutes discussing its shade with R – azure, cobalt; we cannot decide. For her it is a recurrent wonder, for me, like nothing I have seen).

The clouds feathered the coast while at sea they clumped like soda crystals, dense and sculpted. One day we shall live in Australia.


morning: 23.08.07

….




….

My first morning in New Zealand. Renée's mother, C_____, has left for work and so we are alone in her beautiful new home. Perched on the Wadestown hills, looking out across the harbour, the views defy superlatives. The mountains rear up in the distance, while between here and the sea I can see nothing but lush and exotic flora. Looking out this morning, I would often break into laughter – ill-equipped to deal with such an exalted interface between the everyday and the sublime.

….




….

It is clear, too, that R is home – excitable, boundless and deeply content. I feel at a slight remove from everything, but this is inevitable given my cloistered existence thus far – and hasn't stopped me developing an instant affinity with this country.

[n.b. - R skipping through the apartment in a towel this morning – ecstatic twitches and convulsions]

….




….

night: 24.08.07

We have come to a rest in Nelson, a sleepy little city near the top of the South Island. We rose early this morning, bidding goodbye to R's mother and wending our way down towards the ferry terminal. A hurried embarkation followed (cameras and notebooks stowed in the hold by mistake), though the journey itself proved far more of an ordeal. The news this morning reported on the dangers of the crossing (six-metre swells and toppled containers), and even on a day as placid as this, the Cook Strait remained turbulent. Within minutes of departure, I started to feel nauseous, rushing on deck clasping a sick bag. A series of dizzying convulsions followed (foul discharge – I am not human!), after which I huddled dejectedly by the liferaft. And then a gesture of the utmost kindness – a female passenger rushing across to us and pressing a motion-sickness tablet into my hand. The rest of the journey passed in sleep, waking only for our first sight of the South Island shore. (mountains, valleys, dense scrub cleaving to the rockface – I shall probably spend the entirety of this trip in a state of rapture).

And then a bus bouncing its way through vineyards, forestry plantations and bushland – every few minutes a glimpse of crystal-clear streams, lambs, idyllic little shacks... I am yet to take a single photograph – so humbling is the landscape, so relentless the flow of glittering vistas.

We spent the evening exploring the town and picking up essential supplies – fresh jackets from a charity store (we left ours in Wellington) as well as food and drink for tomorrow's expedition to Abel Tasman. The walls of the hostel, seemingly every shop window here, offer glimpses of its wonders (golden-sanded beaches, dolphins, deep blue sea) and I am restless with anticipation.

[I am already missing Wellington – the City's eclecticism, the warmth and hospitality of R's mother. Yesterday was spent drifting aimlessly about the city, R introducing me to the landscape of her childhood and adolescence. The city itself is bizarre: its Asian, American and European influences somehow in perfect accord (in much the same way as the disparate housing styles here achieve a harmony beyond the understanding of developers back home). New Zealand towns and cities appear rather ad hoc – and much more vibrant and organic as a result.]

….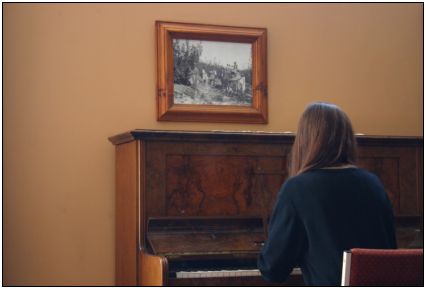 ….



night: 25.08.07

On the bus back to the hostel, a young, slightly porcine American was talking loudly with a girl he'd befriended in the Park. Much of the conversation was banal, but the sense of freedom that permeated their exchange was palpable. Both were drifting around the country – unsure of accommodation, travel; often forced to spend the night outside. Though delimited only by route, ours is nevertheless a hand-held journey. With a deadline in Wellington to meet, we are unable to linger anywhere longer than two or three days – a particular wrench when somewhere offers quite as much as Abel Tasman.

….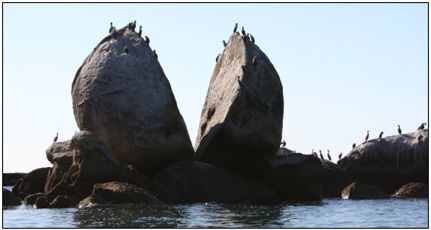 ….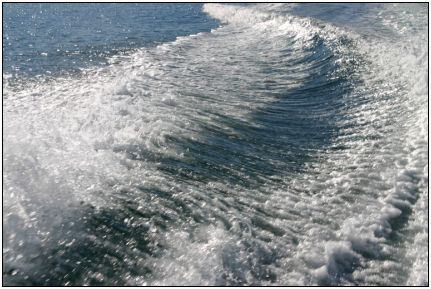 ….




….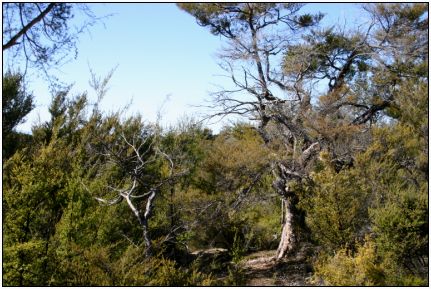 ….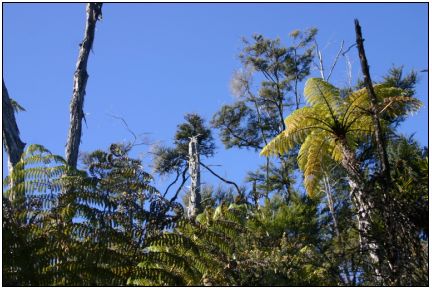 ….

When plagued by insomnia, my most frequent recourse is to imagine a beach – as paradisical an image as I am able to conjure: white, white sand, azure sky, the sea a soft wash of blue and green – sleep often following within a matter of minutes. Today we encountered several such beaches. Hiking along the coastal path, traversing creeks and gullies, we sped down the mountainside at the first sight of a deserted bay or cove [and yet my reaction wasn't quite as expected. A deep calm but never awe or wonder. Perhaps it is simply that such places were too within reach. A childhood of adventure stories demands that they are discovered.]

….




….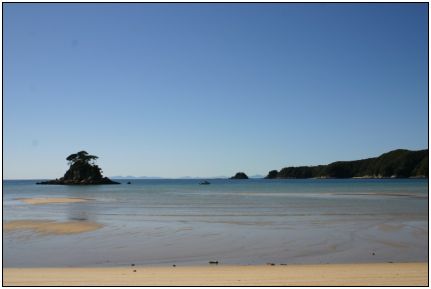 ….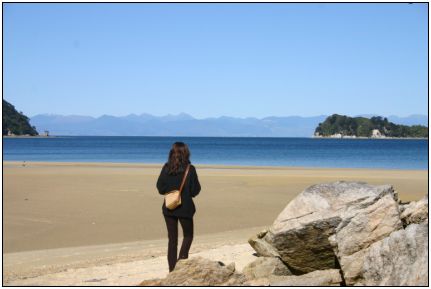 ….

[The bush itself was densely populated by myriad bizarre species (psoriatic barks, unfurling tendrils) though wildlife, even birds and insects, were strangely absent.]

….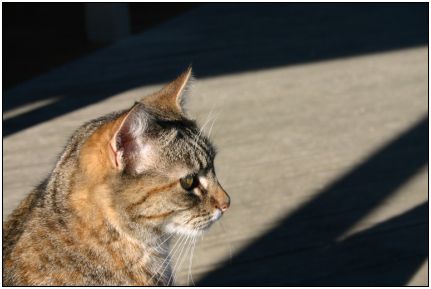 ….


night: 26.08.07




….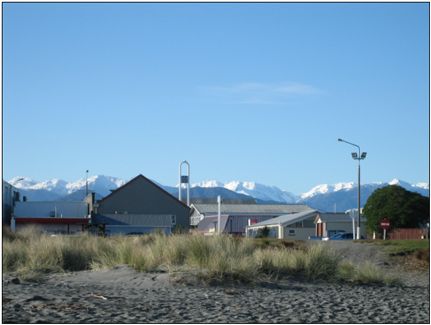 ….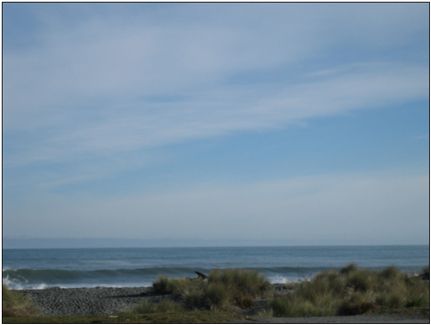 ….

Today it was the West Coast, meandering our way from Nelson to Greymouth. Here the coastline is more rugged, abrasive; and deeply restorative as a result. (In Touranga Bay, and then later in Paparoa, we ran through the forest, through the sand, with childlike abandon; hands clasped tight). The sea here is violent; the cliff face reverberating with each strike. (I only wish we had Ulysses so R could read me her favourite passage). The flora, too, seem more forceful, with thrusting matia and aggressive clusters of flax (..the plants in Abel Tasman desiccated and thirsting).

….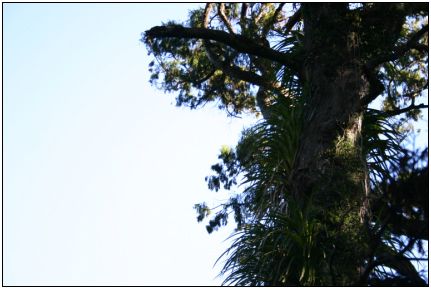 ….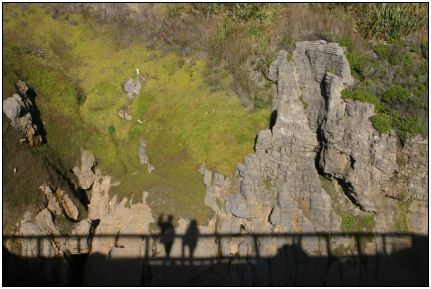 [photo by Renée]



….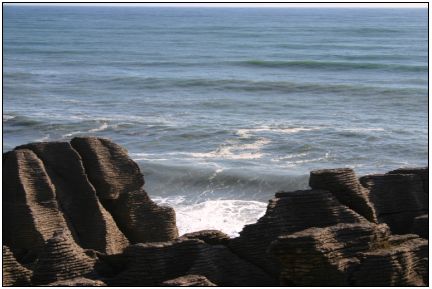 ….




….




….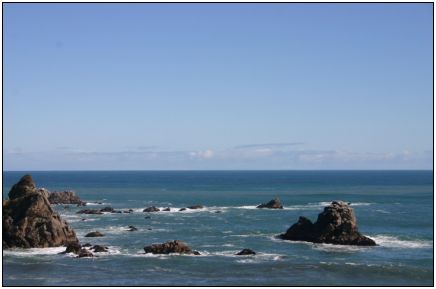 ….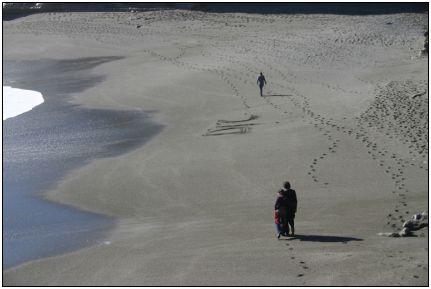 ….

Greymouth itself is a disappointment – a dismal, defeated town (or at least that's how it seemed after nine hours of West Coast verdance). It reminds me a little of the Atlantic City of The King of Marvin Gardens, although only in terms of its colours – everywhere bleached and pallid. (Kiwi pragmatism saves Greymouth from the hopeless striving and despair of Rafelson's film).

….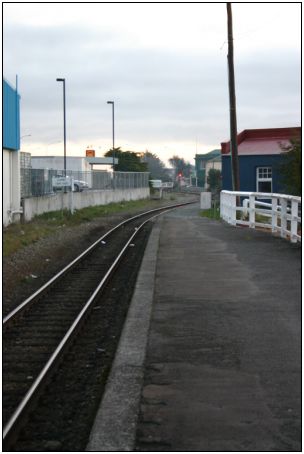 ….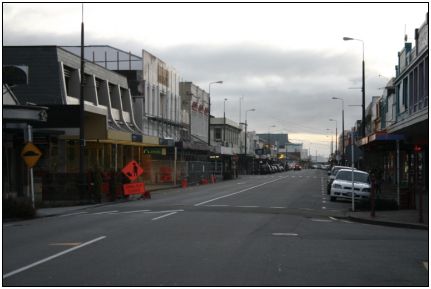 ….

….



_______________________________________



….

….




….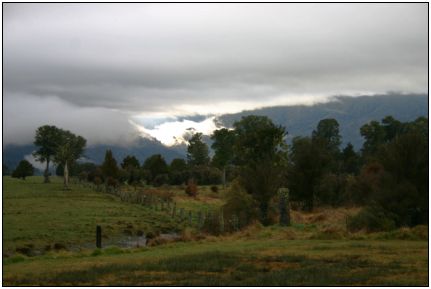 ….




….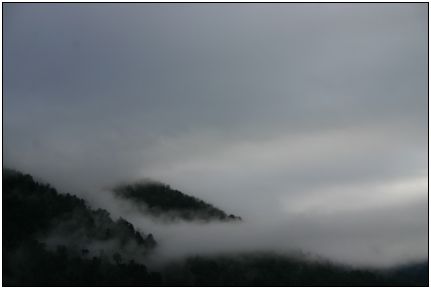 ….


evening: 27.08.07

….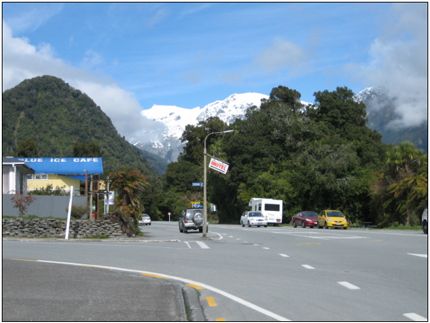 ….

[After days such as this, writing here reminds me of the writing exercises I used to undertake at primary school – breathless accounts of holidays, weekends, my favourite day..]

We left Greymouth in the early hours of the morning, my opinion of the town softening as we ventured beyond its centre. There then followed a five-hour journey along the West Coast, alighting briefly at Rosstown (a former gold-panning town, now a parched museum complex) before disembarking in Franz Josef. Throughout, the Southern Alps - veined and dusted - commanded our view.

There is little scope here for artifice, hubris (be it with regard to architecture or people) as the landscape instantly dwarfs such follies (a wide-fronted manor house at the foot of these mountains prompting derisive laughter). I think this is why I am particularly fond of New Zealand houses – their humility and balance with their surroundings.

Franz Josef is a small settlement in a glacier valley, its resident population 150 (though transients number at least twenty times that amount). Most visitors to the town explore the glacier itself, but instead we kayaked across Lake Mapourika, paddled through the estuary deltas (fringed with Kahikitea and Rimu) before finally moving into a tropical rainforest.

…[random impressions: the sound of underwater plants brushing against the kayak's base, mimicking the sound of a mountain stream; ….the loudness of a droplet of water falling from my paddle; ……the sensation of silent drift, tunnelled flax]

….




….

Such is the density of vegetation, this area, as with much of the native bush, remains a true wilderness, unchanged since the glacier passed through this valley almost 20,000 years ago. In England it is rare to encounter such isolation – nature that isn't circumscribed by housing estates or retail parks – yet here it feels boundless, infinite. (the silence too is absolute – the whisper-weight flutter of tiny birds audible from the other side of the inlet).

Our guide (an itinerant figure who had been everything from a shepherd to a bus driver) would often spout banalities about his work "beating life in an office" – although in their very obviousness, such comments were strangely affecting. Just a few days in New Zealand have hardened my resolve never to compromise or to settle, as there really is no need. It merely requires a little courage.

….




….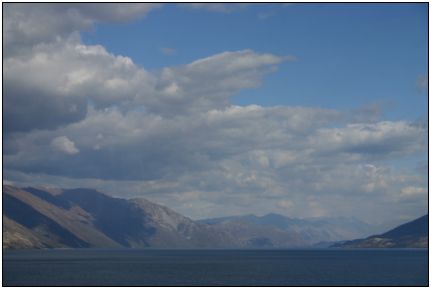 ….




….




….




….



evening: 28.08.07

….




….

A tiresome, fragmented day, the long journey to Queenstown – and sense of extreme dislocation upon our arrival – abrading our patience. The accent here is on adventure, the tourist market, with very little sense of a town of any substance beneath. (It is in places like this that the lack of a history comparable to England is most apparent; and I have felt more homesick this evening that at any other point in our trip. Often this sense of accreted experience is stifling, but it also anchors you in ways I had never appreciated until recently).

As we move south, the landscape becomes more sparse, forest giving way to gorse and rockface. Rivers and creeks seem even clearer, their beds pebbled mosaics. …Every few seconds I catch sight of something I long to investigate further (a waterfall, unknown tree, dilapidated farmhouse), but the bus bounces on, huge distances to traverse before nightfall.

….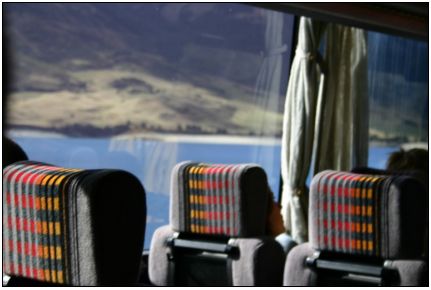 ….




….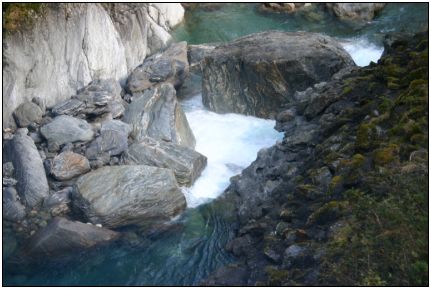 ….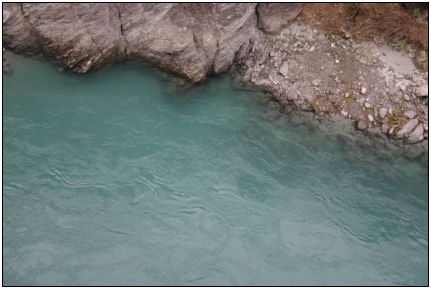 ….

[I find myself mystified by the behaviour of some other passengers, heads in lifestyle magazines or pulp fiction as we pass over gorges, drive through remote townships – receptive only to postcardism or the outlandish. (I shudder when I realise we are taking the same photograph)..]

On our final stop-off before Queenstown, we encountered another English émigré. She served us ice-cream while talking of the things she missed – foxes, badgers, the New Forest – and with even greater conviction of those she did not – noise, struggle, the endless futile bustle.

[We have started to weigh each place as somewhere to live. A beach house on the West Coast becomes a retreat for R to finesse her novel. A mountainside shack somewhere to read and write without distraction, to swim across a lake each evening.]


early afternoon: 29.08.07

….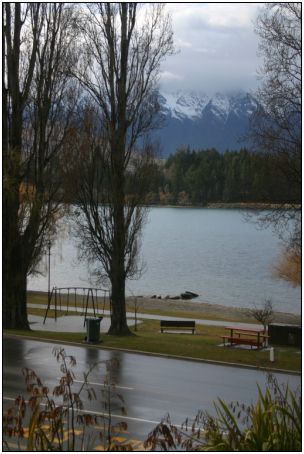 ….

It is R's turn to be ill, confining us to our hostel for the day. In truth it comes as a blessed relief; the compulsion to partake in a range of extreme sports now curtailed. (I would like to have skydived, however, as it seems more considered – an initial rush, but thereafter flight and a genuinely different vantage point).

R is sleeping now, exhausted by pain and also the pressures of Queenstown. We both feel ill at ease here – this town lacks heart.

….




….



afternoon: 29.08.07

….




….

I am slowly learning about this country's animal and plant life, but remain almost completely ignorant. Weka, kakepo, kekano, kea – my knowledge extends little further. Nabokov would certainly disdain such ignorance, aware of the deepening of experience that comes through knowledge – and so I have sought redress in the form of some secondhand textbooks.

[Before human settlement in the 1200s, this country was essentially a giant aviary, with only a handful of mammals walking the forests. This complete lack of predators has led to the evolution of a range of flightless birds. The most well known are the kiwi and long-extinct Moa, though by far the most interesting is the weka – one of which we encountered by a roadside café last week. Speedy and playful, it is unfazed by humans, this particular bird running clumsily around our feet. Rather like a magpie, they are also drawn towards shiny objects, in this instance hypnotised by the sight of my keyring.

Sadly their winged brethren remain elusive, even in the deepest sections of the bush. Certainly there is nothing to match the dawn chorus in England or the ubiquity of the sparrow or finch].

….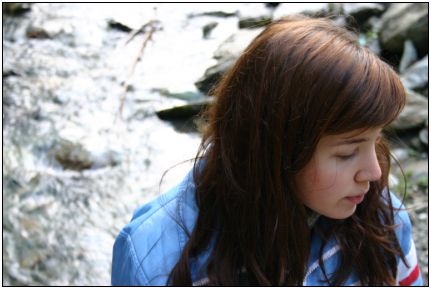 ….



night: 29.08.07

By late afternoon, R had rallied and so we ventured outside, settling for a day of simpler, gentler pleasures - a gesture of defiance in an adrenaline-fuelled town such as this. After a shared coffee and cake (caramel slice: nectared delirium), we walked along the edge of Lake Wakatipu, collecting rocks and skimming pebbles. (Within minutes, I was weighted down by over twenty specimens, but am adamant I will find a way to carry them home). We then explored the forest behind the hostel, trailing a creek for a mile or so back to a waterfall (cameras in hand as we clambered over boulders, stood in shallow pools, attempting to capture its surge).

….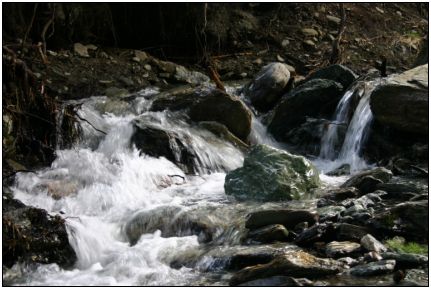 ….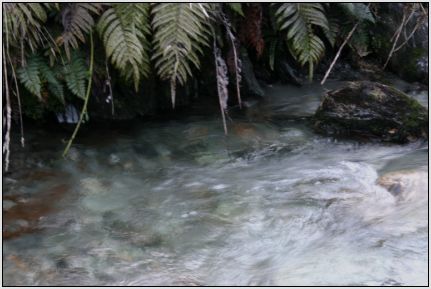 ….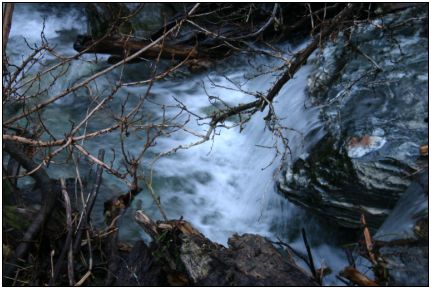 ….




….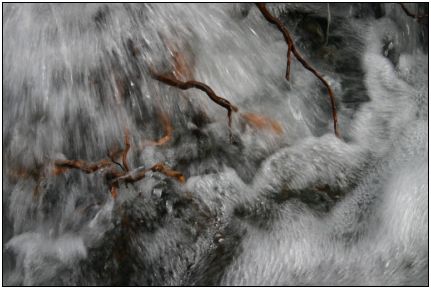 ….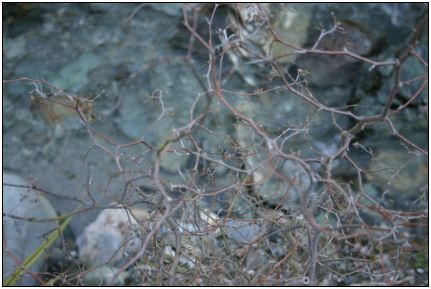 ….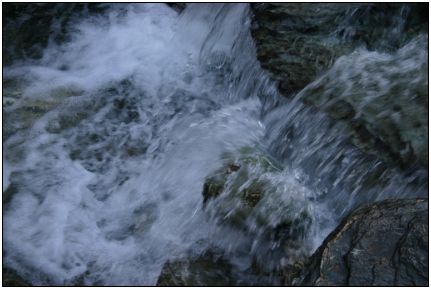 ….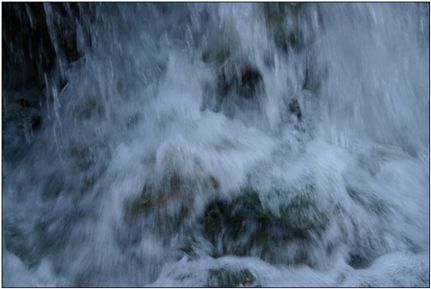 ….




….





riverrun: 30.08.07

What in water did Bloom, waterlover, drawer of water, watercarrier returning to the range, admire? It's universality: its democratic equality and constancy to its nature in seeking its own level: its vastness in the ocean of Mercator's projection: its unplumbed profundity in the Sundam trench of the Pacific exceeding 8,000 fathoms: the restlessness of its waves and surface particles visiting in turn all points of its seaboard: the independence of its units: the variability of states of sea: its hydrostatic quiescence in calm: its hydrokinetic turgidity in neap and spring tides: its subsidence after devastation: its sterility in the circumpolar icecaps, arctic and antarctic: its climatic and commercial significance: its preponderance of 3 to 1 over the dry land of the globe: its indisputable hegemony extending in square leagues over all the region below the subequatorial tropic of Capricorn: the multisecular stability of its primeval basin: its luteofulvous bed: its capacity to dissolve and hold in solution all soluble substances including millions of tons of the most precious metals: its slow erosions of peninsulas and downwardtending promontories: its alluvial deposits: its weight and volume and density: its imperturbability in lagoons and highland tarns: its gradation of colours in the torrid and temperate and frigid zones: its vehicular ramifications in continental lakecontained streams and confluent oceanflowing rivers with their tributaries and transoceanic currents: gulf-stream, north and south equatorial courses: its violence in seaquakes, waterspouts, artesian wells, eruptions, torrents, eddies, freshets, spates, groundswells, watersheds, water-partings, geysers, cataracts, whirlpools, maelstroms, inundations, deluges, cloudbursts: its vast circumterrestial ahorizontal curve: its secrecy in springs, and latent humidity, revealed by rhabdomantic or hygrometric instruments and exemplified by the hole in the wall at Ashtown gate, saturation of air, distillation of dew: the simplicity of its composition, two constituent parts of hydrogen with one constituent part of oxygen: its healing virtues: its buoyancy in the waters of the Dead Sea: its persevering penetrativeness in runnels, gullies, inadequate dams, leaks on shipboard: its properties for cleansing, quenching thirst and fire, nourishing vegetation: its infallibility as paradigm and paragon: its metamorphoses as vapour, mist, cloud, rain, sleet, snow, hail: its strength in rigid hydrants: its variety of forms in loughs and bays and gulfs and bights and guts and lagoons and atolls and archipelagos and sounds and fjords and minches and tidal estuaries and arms of sea: its solidity in glaciers, icebergs, icefloes: its docility in working hydraulic millwheels, turbines, dynamos, electric power stations, bleachworks, tanneries, scutchmills: its utility in canals, rivers, if navigable, floating and graving docks: its potentiality derivable from harnessed tides or watercourses falling from level to level: its submarine fauna and flora (anacoustic, photophobe) numerically, if not literally, the inhabitants of the globe: its ubiquity as constituting 90% of the human body: the noxiousness of its effluvia in lacustrine marshes, pestilential fens, faded flowerwater, stagnant pools in the waning moon. (Ulysses, James Joyce, pp 783-785)





night: 30.08.07

….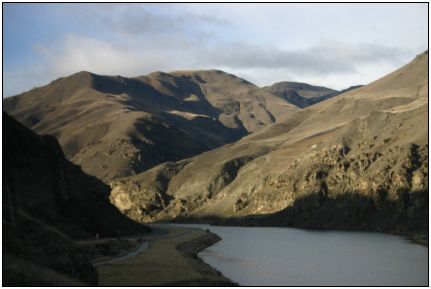 ….

Shadowing the Otago Gold Trail from Queenstown to the peninsula, we have arrived in Dunedin (a puddle of a city: the rain unceasing, the hills steeped). The backdrop to our journey was mostly farmland, though I was glad of the chance to pass through some of the poorer townships – a sense of grinding poverty, utter lack of opportunity, radiating from every rotten soffit or rubbish-strewn porch (uniquely, crime in the provinces is far greater than in the cities). Of interest, too, were the remnants of the gold trail – paths etched into the hillside, panners' and miners' shacks nestling undisturbed in more remote sections of the valley. Again, the stench of failure: all but a handful found any gold, despite the frenzied search.

….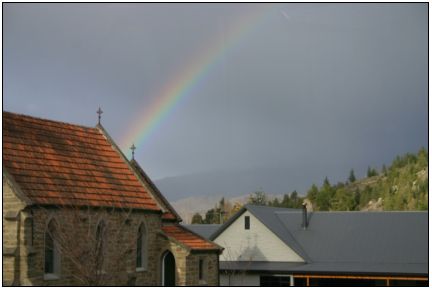 ….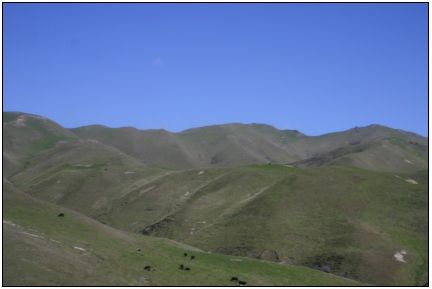 ….

The approach to Dunedin was reminiscent of Northern England; bowled green hills and sparse trees. It lacks the impact of the rest of the South Island, but for a moment transported me to a happier place. (As the rain let up momentarily, R spotted a rainbow – the flatness of the river plate allowing us to trace its base to a field of sheep, the trees beyond spectrum-shaded).

We saw relatively little of Dunedin – eschewing its sights in favour of secondhand bookstores and junk shops (R searching for a collected works of James K Baxter).

Though an ordeal, the time spent in places like this has been useful – a counterpoint to the raptures of Abel Tasman and the West Coast. And in truth they are only a struggle through their very ordinariness – offices, shopping arcades, nive-to-fiveism – everything from which I had hoped briefly to escape (but require to place this country in context).

….




….




morning: 31.08.07

We are both keeping a journal on this trip, often showing one another our entries before bed. (R's prose dizzying and ecstatic – her descriptive powers so far beyond my own, it is difficult not to lose heart. If I could function at such an exalted level, I'd write until my fingers bled).

[In much the same was as reality often serves as a springboard for my writing, so this mutual diary-keeping has suggested an idea for a short story. A couple embark on a month-long holiday, each writing an entry in the same diary at the end of each day. These entries would then chart the disintegration of their relationship – the unchecked drift from self-congratulatory harmony to unfettered rage (they would be bound together by some kind of geographical or financial constraints). It seems simple and contrived – but Bunin's later short stories, even R's recent work, confirm that ways out can be found.]

….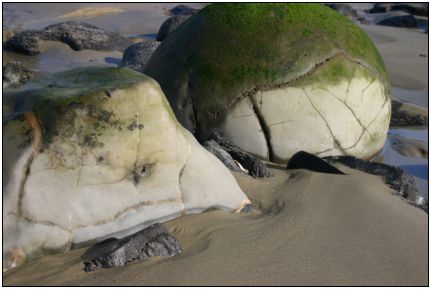 ….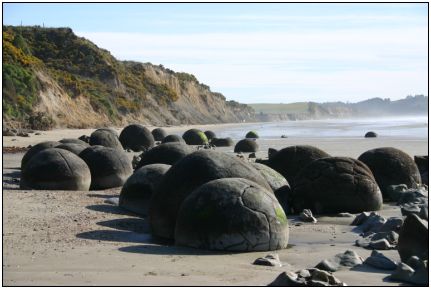 ….




….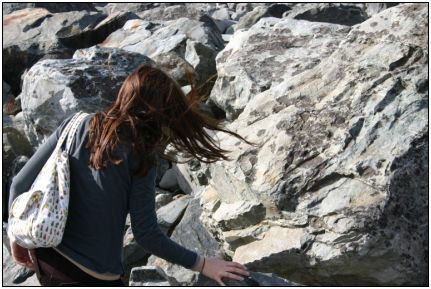 ….




….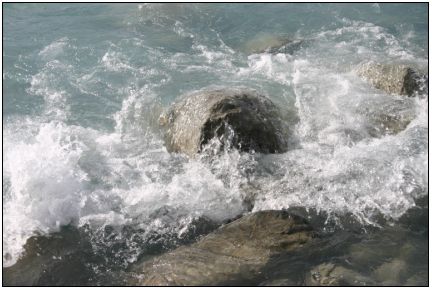 ….




….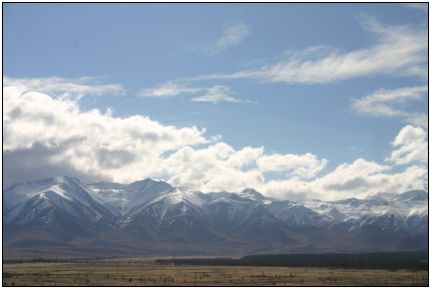 ….




evening: 31.08.07

….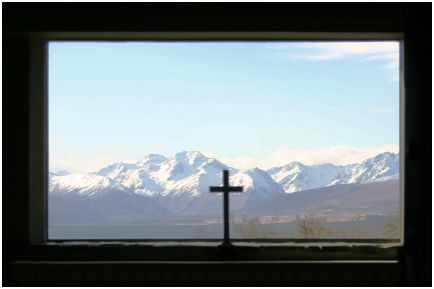 ….

Dunedin marked our lowest point in the South Island, and so the long journey back to Wellington has begun. We are currently staying in a hostel on the edge of Lake Tekapo and in the shadow of Mt Cook – though such has been R's volatility, we have left the hostel only to buy supplies and embrace by the shore. We've spent most of the day in the social area reading or looking out across the water; the view resplendent …(a church on the hill above us has, in place of stained glass, a vast window behind the altar).

[Sitting in the same seat for hours, it is the first chance I have had to absorb a view (the bus ride, even the hour-long stop-offs, disorienting in their rush of spectacular aspects). Usually, at a desk, I soon grow restless, but here, in this glaciated valley with its snowy crests and turquoise depths, I feel at peace.



early morning: 01.09.07

I woke after only three hours, and so, with little prospect of returning to sleep, am condemned to wander the hostel at 3am. My book is already packed away, and the only literature on offer here is either religious propaganda or magazine fodder. With R still asleep, my only companion has been the hostel cat – a grateful, purring respondent to any affection bestowed.

At least I shall see the sun rise over the mountains. I have already wandered outside to view the night sky – Sirius, Canopus and Achenar all visible, such is the clarity of the atmosphere here. (In my loneliness, I recalled a line from Jane Eyre: "what countless systems there swept space like a soft trace of light")

….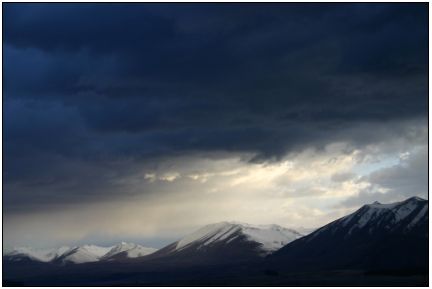 ….




….




….



….




….




….




early evening: 01.09.07

….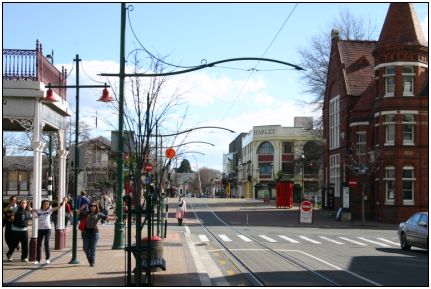 ….

Comprising nothing but shopping malls and warehouses, the approach to Christchurch was entirely misleading – the city stately and crisp. There is little architecture here of merit; but as with Wellington, the city has an eclectic cohesion – traces of the first English settlers sitting comfortably alongside glassed gallerias and charity stores [I have mentioned several times to R that New Zealand cities seem aerated – the streets wider, the light stronger. ]

….




….




….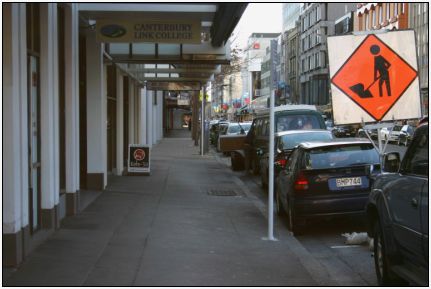 ….

We arrived just after midday and spent most of the afternoon drifting, accumulating impressions. Our only real landmark was the Christchurch Art Gallery – R enticed by a Bill Hammond exhibition, me by the chance to learn anything at all of New Zealand art. (Before entering, I recalled my godfather's disquiet in Australia; his unease at the absence of an artistic heritage comparable to that of England ). While gravely limited in scope, their collection spanning only two floors, I very much enjoyed and was impressed by what I saw…. (in the case of each artist, there was also a sense of the freedom granted, and experimentation fostered, by such a geographical remove)

…I found myself drawn strongly towards abstracted landscapes – the two paintings that stayed with me: Toss Woolaston's Motueka Foreshore and Frances Hodgkins' Return of the River. I also derived great pleasure from an exhibition of Ans Westra photographs – particularly her portraits (life stilled not staged) and her more recent studies of dereliction. I was suffering from slight fatigue by the end of the Bill Hammond exhibition (his singularity wearing) though still appreciated the grandeur and sadness of his work.

….




….

Our journey around the South Island is almost over. We both find ourselves fatigued – by new impressions and above all by movement (if only we could have stayed just a few days longer at Lake Tekapo). And yet, a sense of excitement has never left us – something I certainly wouldn't say about many of our fellow travellers. There is a palpable sense of emptiness amongst many – an obligation to visit, to photograph, to enjoy..

Last night we talked to Tobias – a young medical student from Germany, who thankfully runs counter to such tendencies (He has so far visited Britain, Africa, and hopes to progress from here to Italy). His stories, even when recounting places to which he took an aversion (England because he is a "non-alcoholic" and London was "not his flavour" (!)…) were infused by a desire for experience, a wide-eyed wonder at cultures different to his own.

[His dismissals of my homeland (with which I felt a degree of empathy) launched me into a reverie of all the things I miss- football scores, squirrels, birdsong, libraries, my family.. Another, perhaps, is speaking freely. Amongst R's family I am fine, but elsewhere feel rather conscious of my accent and withdraw slightly. In much the same way, I experience a surge of kinship upon hearing an English voice – and it is a real effort not to shout out in recognition].




waterborne: 02.09.07

In the distance Wellington irridesces and I draw immense comfort from the knowledge that in less than an hour we shall finally come to rest. The crossing this time lacked incident – as if we have somehow been hardened by the adventures of the last twelve days. All around us lie limp, pallid passengers – stomachs disgorged, motivation sapped – yet we were able to read without ill-effect. ("hungering through pages" in fact)

We met R's sister J____ en-route, sharing lunch and an ice cream before driving into the hills above Picton (R+J harmonising joyously with the car stereo). [I enjoy watching R with her family; the giddiness and excitability she displays, and the tenderness with which her love is always reciprocated. She is sleeping across from me now, and as I sit here watching her, I don't think my love has ever been of a greater pitch].


night: 03.09.07

….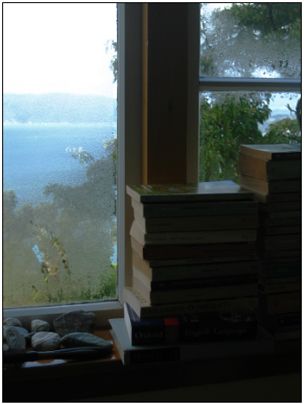 ….

In our journey around the South Island we were largely self-contained, cursory conversations with only a handful of other backpackers. Our time in the North Island, however, will have a completely different tenor. The next three-and-a-half weeks will be spent almost entirely in the company of R's family – not just her mother, siblings and grandparents, but much of her extended family too.

Tonight her aunt J____ and two of her cousins visited – a chance for them to catch up with R and also to collect a sewing machine. Again the conversation was warm and easy – J___ forceful but encouraging, her daughters reticent yet sparky. It is the complete lack of pretence amongst R's family that I find so liberating – everything and everyone admitted into life's daily flow. [It is more than just being in another country, being free of my own past – there is a cherishing of individuality here that I find immensely seductive].

Wellington is starting to feel very much like a second home. It is our geographic base, of course, but it also feels as such because of the warmth and stillness of C____'s house, the tranquillity that it instils in R.

[It is also a house of music. Foolishly, I left behind our music player on our trip to the South Island – a solitary Beatles song on a distant radio my one moment of comfort. I listened to Tourniquet and Not Too Soon at full volume this afternoon, every nerve ending and synapse ablaze].

….




….


evening: 04.09.07

….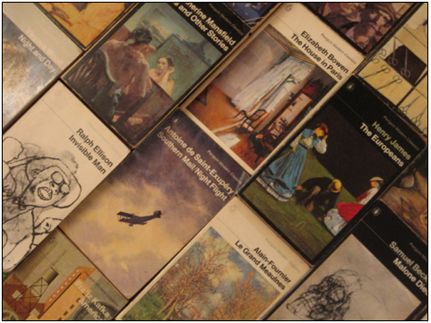 ….
"But in this disturbing country, so far as I have become acquainted with it already, it is possible more easily to discard the inessential and to attempt the infinite" (Patrick White – Voss, p.35)

As in England, one of our favourite activities is to explore secondhand stores in search of books. Bound by a fondness for a particular edition (the second wave of Penguin Modern Classics – marvels of modernist grace and simplicity) we submit gleefully to chance. Stores rarely stock more than a handful so we purchase any that pique our interest – introducing us to countless books of which we might never otherwise have heard. One such volume is Voss by Patrick White, which we discovered yesterday in Ferret Bookstore on Cuba Mall (and of which I have already devoured a hundred pages). It concerns the efforts of a small band of explorers to cross Australia for the first time, the focus of the novel the almost mythical expedition leader, Johann Ulrich Voss. The story itself is enthralling (vaulting ambition, an epic journey into nothingness), the style every bit as singular as Joyce or James. [It is as if everything is refracted, viewed slightly askance, the underside (and only that side) of experience, illuminated].




afternoon: 06.09.07

….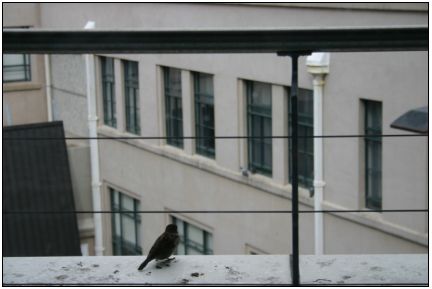 [photo by Renée]


….

Alone on the second floor of Wellington Library: my book unopened, attention focused on two pigeons on the window ledge opposite. From this distance, it is unclear whether they are copulating or fighting; but either way it wearies me.

With regard to cities, at least, days such as this are useful. London loses little of its lustre when melancholy (it is indeed infinite), yet Wellington is so open, so clearly in its infancy, to be unhappy here is to despise the city.

I imagine she is very lonely at this moment.




afternoon: 06.09.07

...these last two days we have remained active, exploring several libraries and galleries. At City Gallery, for instance, we visited an exhibition examining relations between Maori and Pakeha – sadly much of it rather clumsy, dominated as it was by the lithographs and engravings of colonialists. Elsewhere, the work of young New Zealanders was to the fore – most of it extremely poor, especially that of Eve Armstrong, whose sculpted rubbish piles possessed little formal beauty or associative weight. Fulfilment, however, arrived in the form of the City Library - its capacious book stacks and wealth of periodicals a treasure trove.



night: 07.09.07

….




….

The drive north was arduous, though I was eventually able to lose myself in music and scenery. On first impressions, the landscape of the north is more muted (a low-rise ruggedness) – the spectacular secreted away in remote gorges or forests. Much of the land is flat and given over to farmland, though it is for this very subtlety and guarding of its treasures that I already prize the North Island over the South. (It feels more attuned to my disposition and experience of the British countryside).

….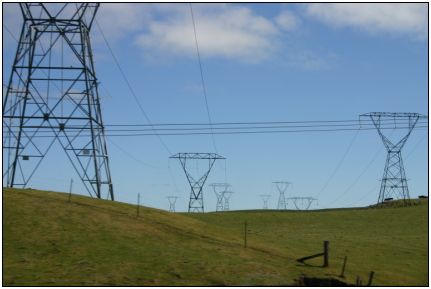 ….

Our contact with the spectacular today came in the form of the Huka Falls and the sulphuric mudpools of Rotorua. The former were extraordinary – a relentless foaming deluge (summoning again that passage from Joyce) while the mudpools' charm lay in their torpor (intermittent splutters and convulsions – sputal upshoots and splats).

….





….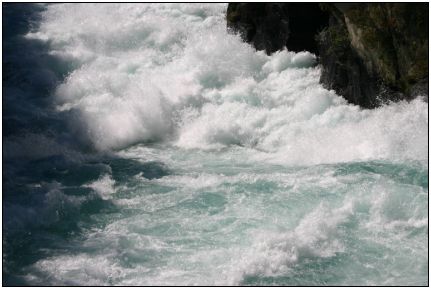 ….




….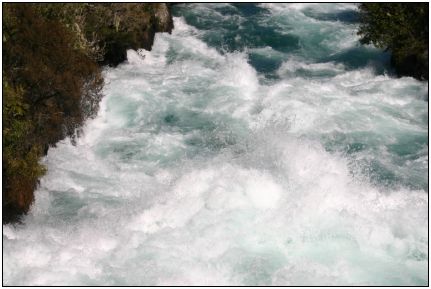 ….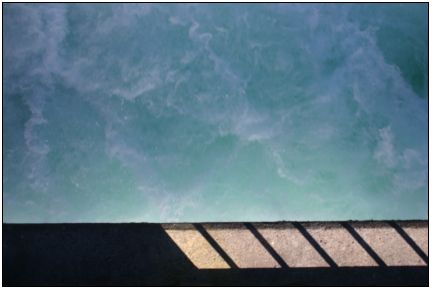 [photo by Renée]



….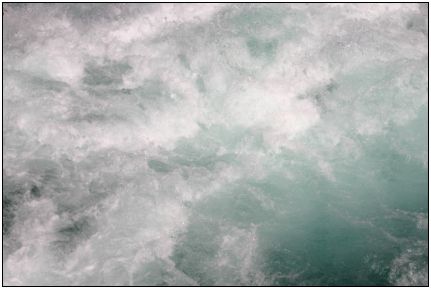 ….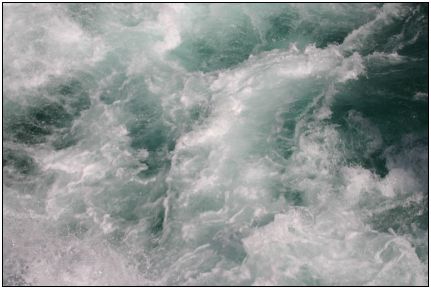 ….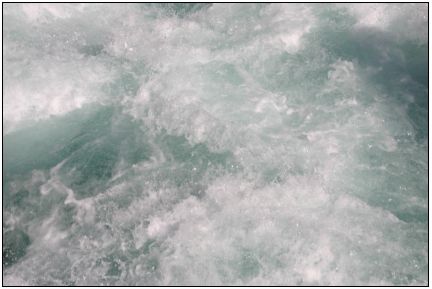 ….
….



________________________________________________________________________



….
….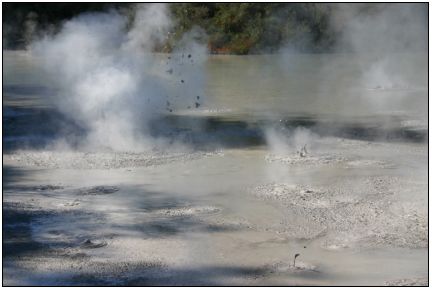 ….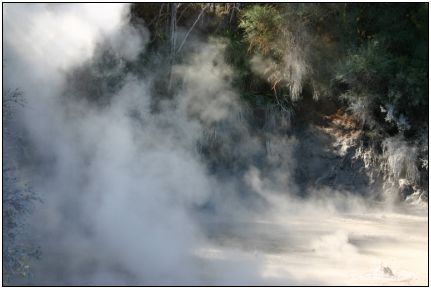 ….

In Rotorua we also rode the gondola to the top of My Ngongotaha and visited Rainbow Springs Wildlife Park (in each case under duress, though this didn't stop us extracting the maximum possible enjoyment from the experience). At the wildlife park we played with a soon-to-be-released Kea, a tug-of-war ensuing as we poked small twigs though the mesh of the enclosure. (In its playfulness and curiosity it most resembled a puppy). And then the cable car to the mountain top (panoramic views of a flat, dull city; the two of us preferring to sing, laugh and embrace as we ascended in our own capsule). The top of the mountain is also home to a luge track – a small three-wheel cart ridden down a steep course of spirals and loops. We descended twice – exhilaration cresting in a sense of utter, terrifying abandon as we tore down an almost vertical stretch of road.

….




….




….

[Our home for the night is a pristine cabin on the outskirts of Taruanga – the furniture immaculate, bubbled spa on the veranda. We are both unaccustomed to such luxury, though its real virtue lies in the privacy it finally affords us.]




evening: 07.09.07

The view from this cabin is very reminiscent of England – and I've often found myself in a vague kind of trance as I look out across the fields. In those rare moments when we read the news, check for messages (usually just once a week) there is a sense of exclusion – an impatience to resume our life in Cambridge. There is also a Bresson season in October for which we must organise tickets, plus the rumour mill is awhir with talk of new MBV material, even a tour. And of course, there's my family, who feature increasingly in my thoughts and discussions with R ("..just imagine how happy he'd be"; "my mother would really enjoy…")





….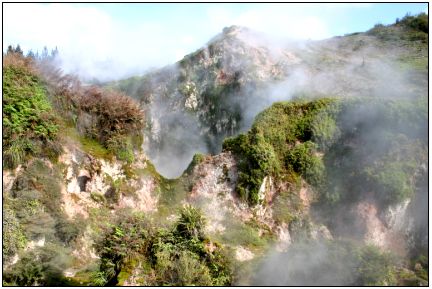 ….




….




….



night: 09.09.07

I have been here less than three weeks, but I already feel that I have learned a great deal about this country. Through R, I have ventured far beyond the conventional, journeying straight to the heart of life in an New Zealand family (experiencing everything from suburban flux and sibling diaspora to life on an airforce base). Even discarded culture matter such as property brochures or lifestyle magazines have done much to deepen my understanding of the country (and jettison any notions of a paradisical version of England).

Tonight we're staying with R's sister G___ and her boyfriend in their air force accommodation. Both are exceptionally kind and welcoming, though still I seem unable to settle. (When R is with her siblings I feel like an interloper – the concentrated force of a reunion at odds with my simple curiosity).

The more I see of couples here (my life in England was extremely insular), the more I realise how remarkable it is that we should have found one another. We are in perfect concord.

[R has just reminded me of something G___ said earlier, and which I was too nervous to assimilate fully at the time. Whilst out running a few days ago (at night, as she had set out later than intended) she sensed the presence of someone behind her. Upon turning around, she saw a man dressed entirely in black and wearing a hat to cover his face. Soon he was close enough to hear his breathing – though fortunately Grace is in training for a marathon and managed to outrun him. Recalling the incident now, projecting R, my mother, indeed anyone, into this situation, I feel wave after wave of stomach-clawing dread – (..the thought of hundreds of these spectres sweeping the streets at night in search of opportunity)…]


evening: 10.09.07

….




….

In the afternoon, we caught a bus into Auckland, though both took an immediate aversion to the city (simply through tiredness – the city so sprawling, we struggled to escape Queen Street). We eventually sought respite in the city's art galleries, few pieces staying with me other than some Jim Dine and work by Joachim Koester on the occult.

We then headed back to J____'s where we shared a takeaway and awaited transportation back to G___'s. While J___ and R talked, I spent some time watching his housemate's turtle (displacing pebbles as it searched for food; forever pushing at the sides of its tank).


evening: 11.09.07

With G___'s flatmates away (the last departing with a casual "see you in six weeks") and her on duty, we had the house to ourselves until noon. Resisting the pressure from all sides to partake in something, we luxuriated on G____'s sofa as we watched television and read.

We saw a little more of Auckland today – the sense of hopeless sprawl confirmed. (Retail parks and housing proliferate where only a year ago stood farmland or bush). The city, too, is sclerotic, unnavigable, the absence of decent roads or public transport rendering it larger in the mind's eye than even London.



night: 12.09.07

Again movement – traversing the vast distance between Auckland and Wellington in a single day.

…Restlessness has reached fever pitch, but there are only fifteen more days until our return. We will be spending most of this time with R's grandparents – interspersing study with overnight treks through native bush – and both hope the more sedentary pace will do much to restore us.


night: 13.09.07

Another day spent exploring Wellington, our claims to the city strengthened through the retracing of familiar steps. (Even here I am starting to feel constricted – the centre holding few secrets, the suburbs barely modulated).

Over dinner we scrutinised a map of the North Island and I realised how little right I have to claim knowledge of this country. R talked of the mysticism of the far north (last visited for her grandfather's funeral) while M___ warned of the criminal underclass in areas like Murupara, and spoke with awe of the petrified forests of Te Urewera.


noon: 14.09.07

….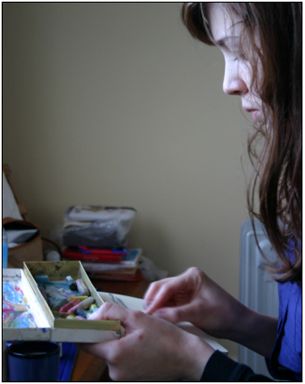 ….

Awoke to another cloudburst – horizon lost in the milky dissolve of sea and sky. (I have often wished it were summer here; never more so than when passing lakes, rivers, the Pacific – a harsh, bitter thirst rising in my throat).

….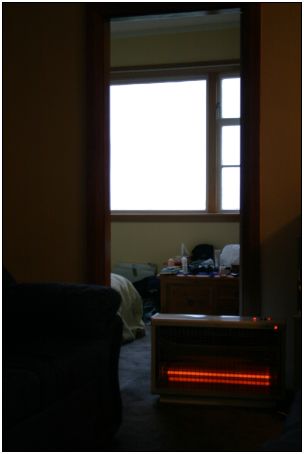 ….




evening: 16.09.07

….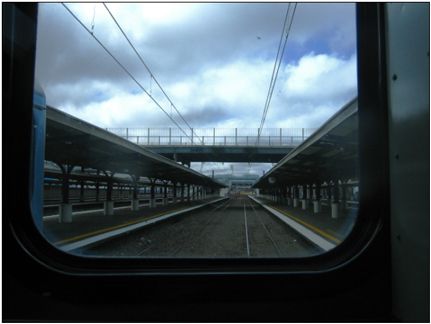 ….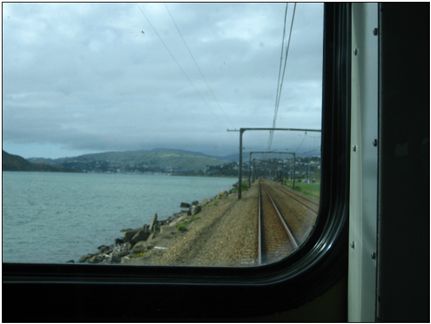 ….

[In the evening, after everyone had left, we went for a short walk. In England, in deserted streets, there is still the sense of walking in the traffic's wake, yet here it is as if the roads are still awaiting their first passengers.]





night: 17.09.07

I can see now why R is so fond of her uncle M___. He is one of those rare people who enlarge experience, renew a sense of purpose. A biosecurity officer with the government (his job the maintenance of native bush), he invited us on a short tramp this afternoon, followed by a meal with his partner, T__.

The walk through bush lasted only an hour-and-a-half (preparation for our three-day tramp through the Tararuas) though felt even shorter. The bush here – in the intricacy and density of its foliage, and the novelty of virtually all its species – resembles something from a fairtytale [at other times Heart of Darkness or Aguirre (conquistadors clunking and clattering as they ascend)…]

[M___ works in this area and is helping us plan our trip. Before dinner he spread his map across the table, circling our starting point and then outlining possible routes. At first paralysed by choice (the chance to explore valleys, rivers, snow-capped ridges), we settled eventually on a walk along Judd Ridge to the summit of Mt Hector, and then a gentle traverse of Marchant Ridge (looking down upon the Eastern Hutt River) before exiting the park at Kaitoke and hitching a ride back to Wellington.]


noon: 18.09.07

As I sit in this chair, leg-rest extended and book in lap, I can see Kapiti Island and the Tasman Sea beyond. Beneath my feet the cat is curled while the stereo delivers Bach and camellias adorn the coffee table.

[On our first day here, discussing a monastery in Western Cornwall, Audrey produced a slim volume of English panoramic photography. I have seen very little of my country yet felt an instant affinity with each landscape – enough indeed to conclude that I could never leave.]




afternoon: 18.09.07

We will be driven across town by Audrey's new partner Terry. They met within a few months of the death of her husband, Terry occupying the seat next to her in church and whispering: "I'm madly in love with you (!)". Now in his mid-eighties, his health is failing, yet he still derives extraordinary joy from the simplest of occurrences, be it a chance conversation at an airport or a gentle rebuke from Audrey. His anecdotes are always generous, and I could happily listen to his voice (soft, tumbling tundra) all day. (Often, mid-story, his face will assume total solemnity as he imparts some grand but simple truth: "avoid conflict"; "love is everything".)



morning: 19.09.07

….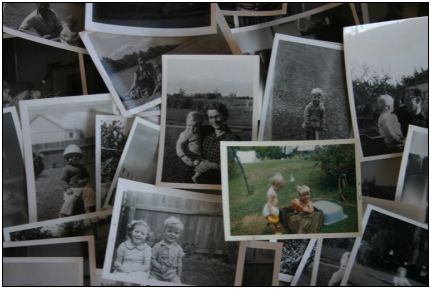 ….

The house of R's grandfather is like a time capsule – virtually everything in view, from the furniture to the photographs, appears to pre-date the 1970s. (running the tap, you imagine even the water to be thirty-years-old).

We are staying on the top floor of the house – a repository for a lifetime's worth of photographs, diaries, effluvia. …As he prepares to move to the retirement village, he has started to sort through some of it in the hope of streamlining – each box, tabletop, suitcase an eruption of plastic and print. R has spent much of her time here exploring; unearthing photos of her grandmother's childhood, even one of the notebooks used to communicate with her when she lost her hearing.

Even to me, the weight of memory here (the pathos of even a broken frame or fan) is punishing – and R has found it a particular struggle. ......... These are not the kind of objects that console, but assail.




night: 20.09.07

….




….

[I have greatly enjoyed my time with R's grandparents. All exhibit an enthusiasm and love which is total (self-consciousness liberated by wisdom). Their lives may be heavily circumscribed, but it is the pleasure taken in details, and the sense of possibility with which they greet each day that I find so heartening.]

Our plans to accompany P___ to R___'s grave were postponed until Monday after a call from R's uncle. With the weather likely to worsen on Saturday, he advised us to start our tramp a day early, overnighting at his house before setting off from Otaki Forks on Friday. We spent the evening packing – food, first aid, and enough layers of clothing for the sub-zero whip of Mt Hector – after which we shared a pizza and discussed the challenges ahead.



Day One:

….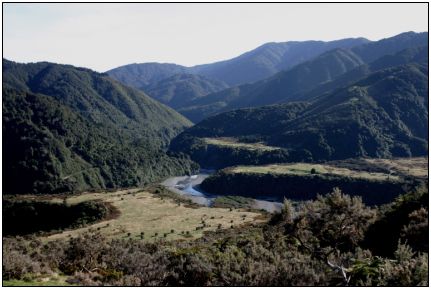 ….

Woken at 6:30 after a fractured sleep, we hurriedly consumed some rolled oats before heading for the start of our tramp at Otaki Forks. With little idea of what to expect (guide books eschewed in the hope of heightened wonder), we started tentatively; landscape greedily absorbed, silence marvelled at…(nothing, absolutely nothing; and this only the perimeter!). From the river valley, we followed the faintest suggestion of a path and began our ascent of Judd Ridge. Even here, the gradient was dizzying – so steep that we were under the constant illusion of approaching the peak (when instead it was merely a small plateau before another cliff face). Underfoot, the ground was bouldered and gnarled – with each step, negotiating latticed tree roots, rock shards, dense scrub….

….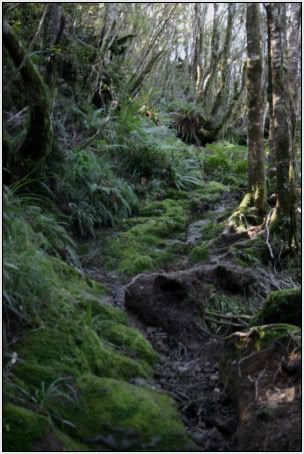 ….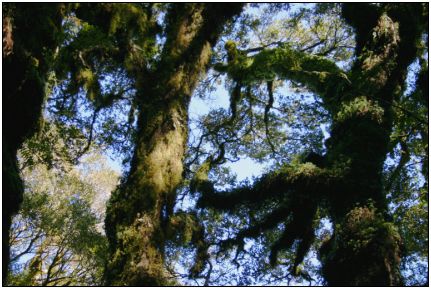 ….




….

After climbing for almost three hours, we finally left the forest, traversing the barren ridges of Table Top and Bridge Peak as we made our way towards Kime (a hut on Field Peak and our home for the night). As we rose steadily, so the vegetation grew ever more sparse, the landscape more brutal. (rocks scattered like psoriatic scabs; colour present only in the blistering reds and greens of lichen, the milkdrop-fug of the afternoon sky). For the first time, there were views across the range and down into the valley (from above, the bush pleated and soft, like contoured flesh), while from the highest peaks, the coast could even be discerned, settlements outlined - though the sense of remove remained almost total.

….




….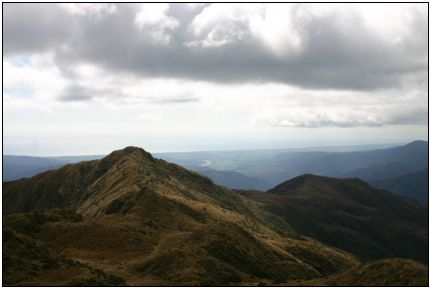 ….




….




….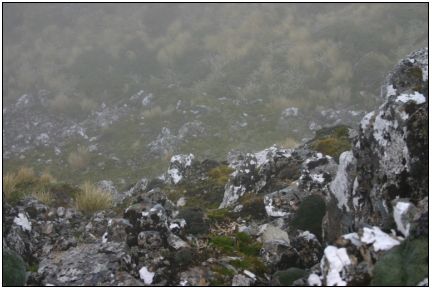 ….




….

[Despite being well-mapped, frequently traversed, the Taruruas retain (at least in winter) the air of genuine wilderness. While there was sometimes a faint path (occasional markers to show the way, trenches cut lightly into the earth and lined with stones), we remained hours from civilisation, adrift in native bush (the forest and peaks unchanged in millennia).]

….




….




….




….

As we approached the hut, a skylark suddenly started singing overhead, though an upward glance revealed nothing. After a few seconds, the singing resumed and the bird appeared, only to dissolve into cloud a moment later. This disembodied trilling continued for several minutes, adding to the sense of unease, of a haunted landscape […. tarns, rubble, racing cirri (several times passing through us) – at times it felt like a Nordic battlefield..]

….




….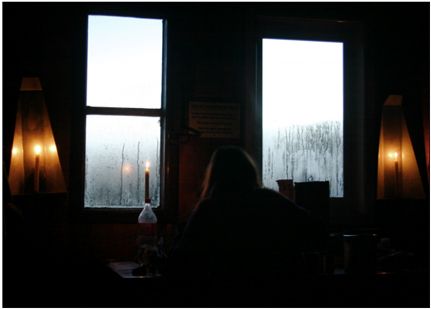 ….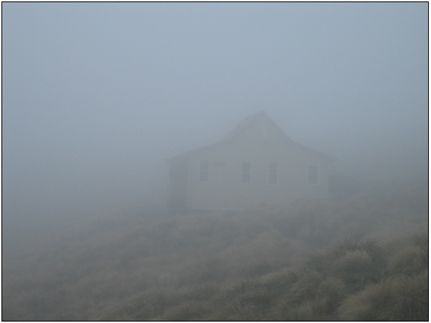 ….

The hut itself - adrift in a tussock-filled hollow - was deserted, and according to the guest book last visited two weeks previously. Inside, there was only a small table, wooden bench, and four large shelves on which to sleep. Exhausted, and in the absence of a fire, we quickly decided upon sleep, though not before venturing outside to look out into the firmament.. [In the Northern Hemisphere, only the edge of our galaxy is visible - its splendours obscured by interstellar debris – but here, you look directly into the whorl of the Milky Way, the dust-scattering twirl of its spiral arms].

….




….

….

….

Day Two:

…it was as if the whole landscape had been thrown up into great earthworks, defending the distance… (The Lost Steps)

….




….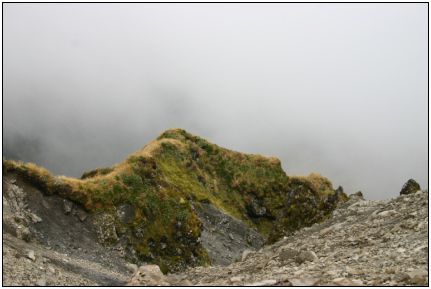 ….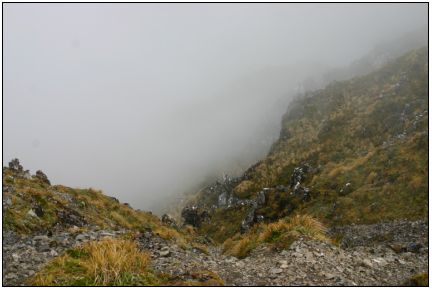 ….

We rose early, rusted limbs eased into motion as we gathered up our things and headed out into the mist. Ahead lay the first leg of the Southern Crossing – an arduous traverse of several alpine peaks before arriving at Alpha, a hut near the base of Marchant Ridge. In winter, the journey can be particularly treacherous (claiming the lives of dozens of trampers), though today the weather was benign and our stamina held.. (as did our footing – the path so perilous a single misplaced step could send you tumbling into the valley).

….




….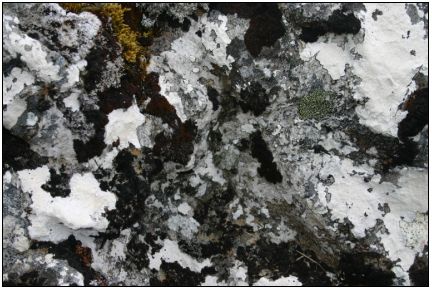 ….




….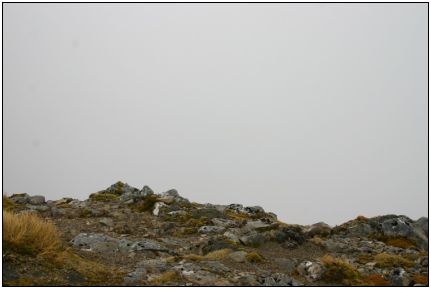 ….

It was the sheer relentlessness of the trek – the following of ascent by steeper and steeper ascent - that we found so punishing. We climbed for almost six hours, our bodies resisting strongly from the first step. Indeed, it seems remarkable that we should have made it, though perhaps it is simply testament to the possibilities of willpower – the extent to which the lack of any alternative (keep moving or die on the ridge) can push you to endure almost anything ….(and when I consider the lethargy I often feel at the base of a staircase!). And yet, even total exhaustion couldn't blind us to the wonders of these peaks. The landscape was resplendent; and it is beyond my capabilities even to hint at its majesty. (Anticipating this moment, I would often pause with my camera, look out across the valley – though the results were invariably poor).

….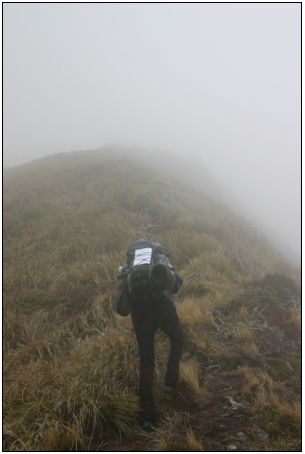 ….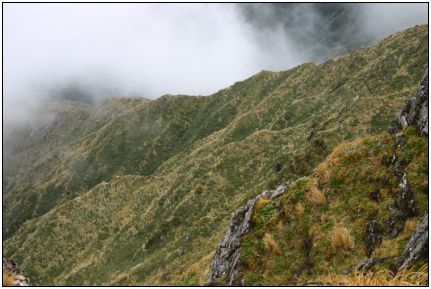 ….




….

Even when the conditions worsened, this beauty simply became more abstracted. ….[As we walked along the ramparts, clouds bowling in, it was as if the entire world were just two plains, cresting in a solitary ridge. (With the valley obscured and the mist engulfing us, it felt like one long skip towards Olympus). ….]

….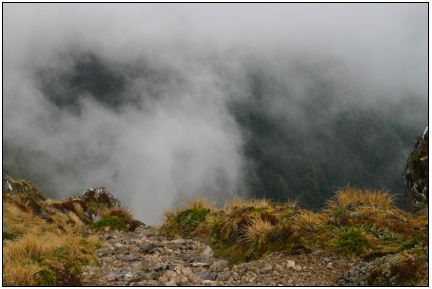 ….




….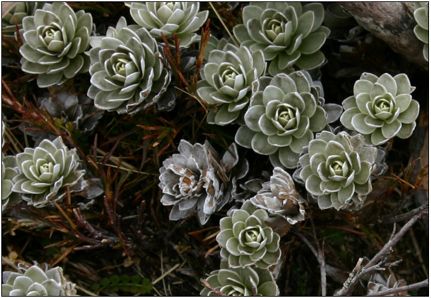 ….




….




….

Our hut was located halfway down Mt Alpha in the midst of moss-draped ribbonwood and ferns. …We approached tentatively, hopeful of another night by ourselves, and were relieved to find the hut deserted, the last visitors again two weeks ago. Gathering firewood, however, we suddenly heard someone approach, though darted inside before they came into view. A moment later, a man in his fifties entered, greeting us sheepishly and setting down his pack. At first his presence was a nuisance (intimacy curtailed, ciphered conversations) though by nightfall, as the three of us talked by candlelight, we were both thankful for his company.

His name was T___, and although a social worker in Wellington, he had lived and worked across the world – Tasmania, Berlin, America, even squatting in London for ten years while a peace activist. Remarkably, his idealism remained unchecked, and he would often hold forth on the possibilities of direct action, protest. We also talked a little about literature, and he was particularly keen to stress the richness of contemporary New Zealand fiction (by the end, we had written down several novels and short stories to track down in Cambridge). I liked him a great deal (energised by his company and seduced by his tales of itinerance) – and felt guilty for my early hostility.

With the last of our candles failing, we headed quickly for bed – awkwardness returning as we entered into the private rituals of sleep.

….

….

….

Day Three:

I felt vaguely uneasy, an intruder, not to say a profaner – at the thought that my presence had torn the veil from the mystery of a mineral teratology whose arid grandeur, the work of millenniums of erosion, revealed a skeleton of mountains that seemed composed of sulphur stone, lava, chalcedony rubble, plutonic slag. (Ibid)

….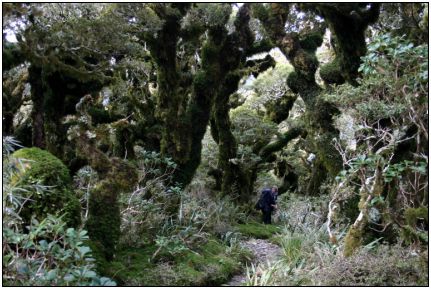 ….

After bidding T___ goodbye and making lunch, we started the long journey home. Sheltered again by bush, we descended into Hell's Gate (the saddle between Alpha and Marchant) before beginning the short climb to the ridge's peak. Here, the character of the bush differed markedly, and we soon found ourselves walking through what is often referred to as a "goblin forest" (spiralling ribbonwood draped in thick green cobwebs of sphagnum moss; whirling vortexes of scrub and ferns…). And yet, so strange was this section of bush, the images it conjured up extended far beyond fairytales….(..Ballard's Crystal World; Tales of Hoffmann; the shadowed, untrodden forests of Merovingian Europe). …The strongest associations, however, (perhaps informed by Bulgakov) were biblical – the heavy mist and light wind calling to mind the post-betrayal wastes of Gethsemane; …the sky-darkened tableaux of Genesis…..

….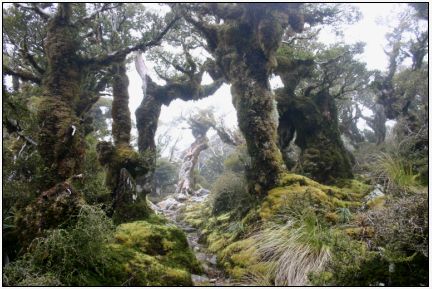 ….




….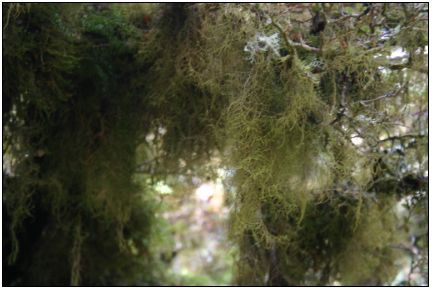 ….




….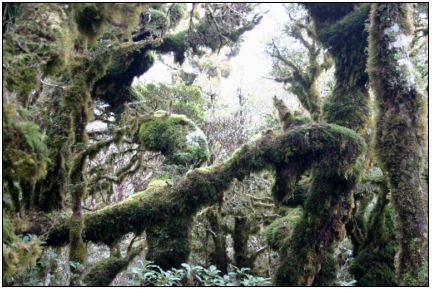 ….

From the top of Marchant Ridge, it was then a steep descent along an old hunting track into the valley of the Tauherenikau River. Again, the route was dense and knotted - a relentless tangle of roots, branches and supplejack obstructing our every step. At one stage, disoriented by a fallen tree, we even lost our way, but were reunited with the path after trailing one of the river's tributaries (although not before experiencing the forest in its rawest form - at its most untamed and serried)

….




….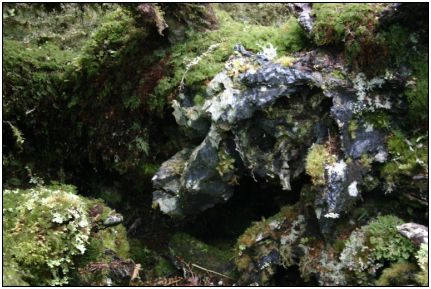 ….




….

. …Following the Tauherenikau , the character of the bush changed yet again. In place of the sparseness of the ridges and thicket of the slopes, there was wild efflorescence; pullulating plentitude! (lancewood, umbrella ferns, marbleleaf, swamp flax, sedges…). There was also the constant sound of rushing water – whether the surge of the river or the cascade and spume of another tributary.

….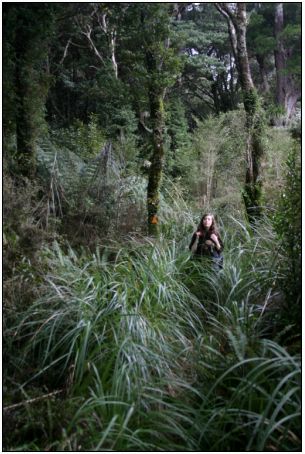 ….

By the time we reached the base of the valley we had been walking for almost five hours, though still had at least another four to go before Kaitoke. Not wanting to be stranded in the park overnight, we had little choice but to continue, despite the enormous physical strain (dehydration, buckling limbs, the crippling pressure of a 15kg pack). My memory of these last few hours is fragmented. Certain sections are extraordinarily vivid (every last detail from the configuration of stones around my feet, to the feel of rushes against my skin), but most of the time I simply drifted - eyes downward, thoughts occluded; little registering beyond my next foothold. Towards the end, I was even subject to a range of auditory hallucinations (car doors closing, music playing) – perhaps a consequence of the disappointment I felt at each turning (never an exit, always more trees!). I suspect that, rather like extreme noise, if you listen intently enough to silence, certain sounds begin to emerge…

….




….

We left the forest at dusk, and by the time we had reached the road at Kaitoke it was already dark. M___ had offered to collect us from Upper Hutt, a nearby town – but this still entailed a short hitchhike. Nightfall had reduced our chances significantly, though just as we had given up hope (and reconciled ourselves to walking another ten miles), a young woman in a sportscar offered us a lift. (I have rarely, if ever, felt such gratitude and relief). A medical typist, and frequent hitchhiker herself, she entertained us with stories of life on the road (beware elderly men!) before depositing us on the high street (our 'thank you's profuse and deeply-felt!)

. ..Unable to get a signal on our phone, we were forced to visit a garage in order to phone M___ (the clerk kind enough to offer us her mobile). Expecting our call several hours earlier, he had issued a "search and rescue" order for the next morning, though thankfully was able to cancel it without too much trouble (if not deep embarrassment on both our parts). He also expressed a slight reluctance to collect us (burdened as he was with his two young sons) and so we decided to catch the train back to Wellington and stay with Catherine. …As we made our way to the station, a police car suddenly pulled alongside, an officer asking if we'd been in the mountains as two trampers had recently been reported missing. Amidst much awkward laughter, we informed him that the search was now off, and he smiled and wished us well.

[The journey home was one long act of delicious anticipation - thinking of little beyond a soft mattress and sleep's warm embrace. ]




night: 24.09.07

As our time in New Zealand becomes more precious, so the inclination to write here diminishes. Today we bid goodbye to several of R's family – and on each occasion I found myself desperate to stay, for them all to remain within reach.

[In just a few short weeks, I have become extremely attached to R's family (as individuals and as a dispersed mass of love and support), and now appreciate the upheaval she experiences each time she returns (and more particularly, the loneliness she often feels in England)..]

We returned to Waikanae by bus and train, arriving at Peter's just after noon. He expressed his happiness at our safe return and also his pride over our climb (an experienced tramper himself, he recognised how arduous the Southern Crossing can be!). And then the journey to Ruth's grave. It was more humble than expected – just a small plaque in a row of fifty (a sleeper on a railway line). The text even followed the same template as the adjacent plot, though the lack of fuss seemed appropriate for someone whose life was so constricted.




night: 27.09.07

….




….

Our last day in Wellington was necessarily devoted to tidying loose ends and packing. With R padding at the keyboard (and distracting herself by writing a short story), I indulged myself with a long bath before venturing into town and depositing library books, buying supplies, and choosing some flowers for C______ (the muted warmth of daffodils and tiger lilies)

Conversation was again affectionate, if stilted, and on both sides distraction – be it preparing dinner or study – was actively sought. Goodbyes deferred until morning, C_____ departed early through tiredness and we were left to finish packing. Another day here would be intolerable.





celestial: 29.09.07

….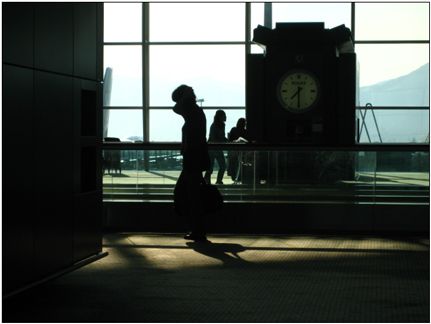 ….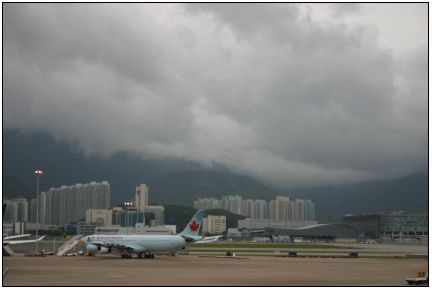 ….

We are now in the sky above St. Petersburg - the thought of Nevsky Prospect, Pushkin's memorial, even Raskolnikov tours, increasing the sense of imminent and unbound possibility. On the flight we experiment with books, films and games, eager to find the medium which condenses time most effectively.

Since bidding C____ goodbye (a hurried but generous embrace at Wellington Station), we have barely stopped moving. First the fourteen-hour train journey from Wellington to Auckland, and now a twenty-four-hour flight to Heathrow via Hong Kong. I have slept very little (my nervous system on fire at the slightest hint of turbulence), though am being borne along by the thought of Cambridge.

[Earlier in the flight, I watched a documentary on seasonal forests. The Boreal wilderness of central Europe, the nocturnal high jinks of the pinemartin - each image intensifying my longing for home (the landscapes themselves, but also the avenues of learning suggested and the imagined warmth and comfort of the chair in which I could be reading)



domestic: 16.10.07

….




….
We are finally back in Cambridge – a place I have been trying to leave for more than five years. There is much in the city I like, of course (the libraries, architecture, abundant talks) but there remains the burden of an unhappy past. [It is not that I find myself thinking of my time as a student; rather, it as if I have conditioned myself to feel sad here - a Pavlovian response I shall try my hardest to shed]. …These first two weeks, I have not felt as if I am here; my actions a few seconds ahead of my thoughts (walking to the station, I even found myself drifting off the path and heading for my old college – only realising my mistake when startled by a cyclist)…. It is inconceivable to be parted from R, however, and so there is little choice for me – the rewards of love dwarfing any unease.


In the last few days, I have increased my purchase on the city - securing employment and joining a football team. For the next year, I will be a teaching assistant at a primary school. With children, it is hardly work at all, plus it is only part-time, permitting me the freedom to study and to write (though the deeper I journey into Henry James, the less interest I exhibit in the latter). I shall also be tutoring, though shall probably limit myself to the three students already on my books. (The first, remarkably, is a Politics student at the University, while the other two are in their final year of school)


On our first day here, returning from the supermarket, the sight of some horse-chestnuts launched me into a prolonged reverie – the approach to our cottage, the last strike on an ovened and vinegared conker (and dismay at the viciousness with which my friend stamped on its fragments)…While hardly a madeleine-like flight, it confirmed the attachment to this country that crystallised in New Zealand (reminding me of the importance of the new, but the infinite depths to which the familiar redounds).


There is something magical about life as a student here - the gentle bleed of days, the freedom to pass two or three days in pursuit of nothing, a chimera.. I remember entire days devoted to the study of butterflies, museum visits, the listless accretion of knowledge (above all, books, films, music I'll probably never have the time to revisit). For a few days, perhaps, you are "a useless Schiller"; but the end result is not dissipation but unforced, unchecked creativity. I would happily live in a tent to retain this freedom – and often boggle at the lack of imagination that pushes certain people into fifty-hour weeks, jobs they despise.


R's room this year overlooks Cripps – the first year accommodation block of St John's. A hideous marriage of concrete and glass, the rooms are stacked five-high and thirty across, with the windows of each running from floor to ceiling, wall to wall. …In the afternoon sun, furnishings are often visible, sometimes even shadowy figures moving about their room or working at their desk. At times, it seems like a literal cross-section of the college (as if an axe had been brought down on the building and its innards exposed) - myriad lives open to inspection. (one even has the slight feeling of omniscience).



________________________________________________________________




home